So you want to buy some laser tag guns? Well, there are a lot of them on the market, and most of them claim to provide the best tagging experience out there. Who should you believe?
The two-player laser tag sets from Dynasty Toys  and Laser X  are two popular options that are priced similarly. Let's go over their differences and similarities and help you figure out which one meets all your playing needs.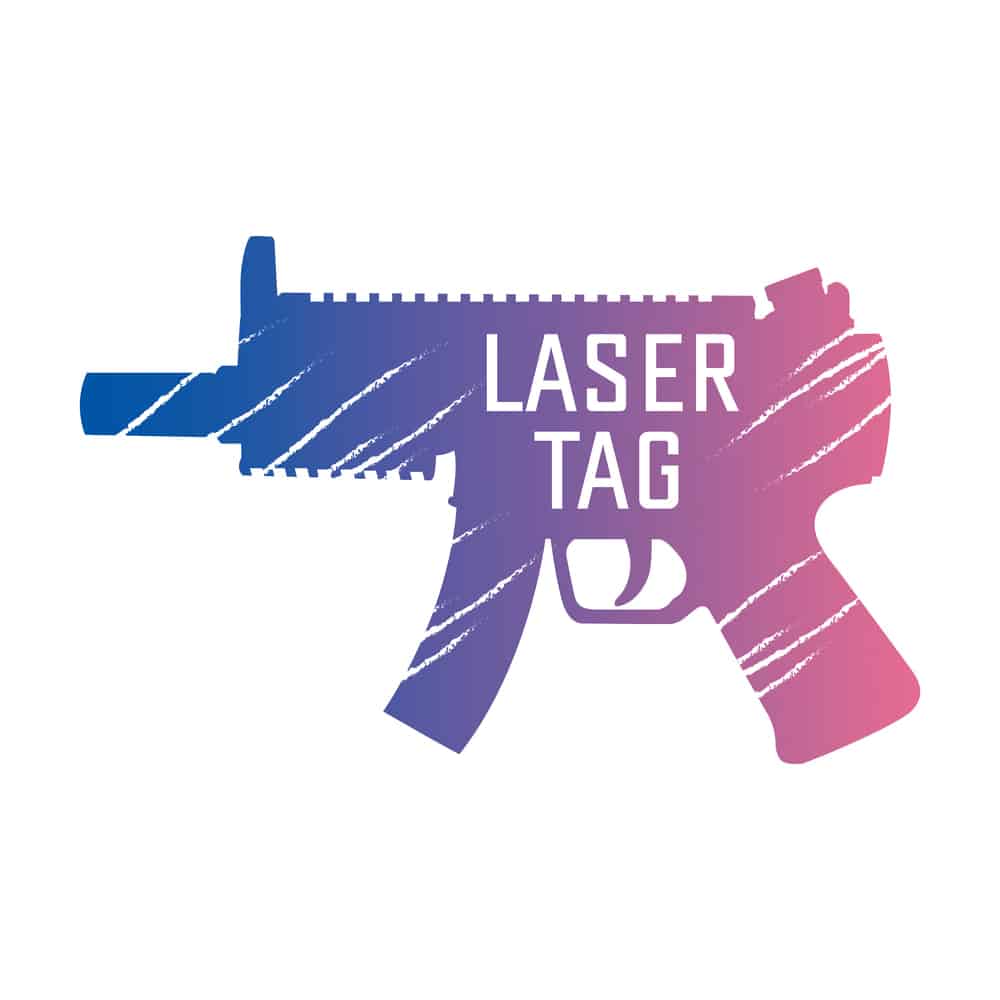 First Impressions
Here's what stands out to us at first glance.
Dynasty Toys Laser Tag Set 
The first thing you notice is that this set comes with a small blue spider that acts as a moving target practice. When someone tags the spider, it flips over onto its back for two seconds then returns back to normal to keep on running!
The guns are made from transparent colored plastic, and you can see the colorful wires running through the guns, which looks very cool. We also love that you don't need to wear a vest to play, which makes this set great for casual games at home.
Every gun has lights that indicate lives remaining, so players can keep track of who's winning or losing each round.
The product has an average 4.5 star rating from over 400 reviews and looks like it provides an affordable way for parents to keep their kids entertained. However, many parents have said they also love playing with them!
Different sets are compatible with each other, which is perfect for larger families or parties.
Laser X Laser Tag Set
Sale
Laser X Double Sports Blaster 200' Range Full Size Multi- Cognitive Skills & Fine Motor Skills...
WHAT YOU GET: Two cool and fun laser blasters and two arm receivers to equip two Laser X players. Blast power indicator shows how many blasts are left, playable day or night.
UNLIMITED FUN: Blast your opponent up to a 200-foot range, parents and children can enjoy endless happiness with this toy gun for kids after school, on weekends or holiday.
THE GIFT OF A LIFETIME: Rock their world with a truly outstanding gift! Geared for boys and girls ages 6-18, this laser tag gun set is sure to be the life of the party.
The first thing that stands out with this set is the packaging. It is exciting, especially for younger children. Laser X has decided to go with a science-fiction space theme for this product, and it works.
These laser tag guns look like you're walking around and securing a ship in Star Trek. They're cool, especially because they light up, but we wouldn't say they're over the top.
An interesting feature that stands out is that the 'vest' actually goes around your arm, and is attached to the gun by a wire. We're not sure how convenient this would be when playing since most laser tag guns are completely wireless, but it doesn't look like it gets in the way too much.
The guns come in blue and red, and the arm receivers are yellow and green. Laser X also mentioned that they are for players between the ages of 6 and 18, but we're sure adults would enjoy them as well!
We also appreciate how positive the reviews are, but we'll get into that later on.
Key Features
What makes each product stand out? What do we not like about them?
Features like range, accessories, and compatibility are all important to consider before purchasing a laser tag gun set.
Dynasty Toys 

To start, we appreciate that this set can be used in individual or team settings. The robot bug means that a bored kid on a rainy day can spend an hour or so running around chasing the jumping blue spider.
The controls on the Dynasty Toys laser tag set are generally very easy to use, even for young children. Reloading is easy, and the gun is small enough for young children to hold, but not so small that adults can't participate.
The team indicator is another important feature of the gun. The color of the round light on the sideshows which team the gun/player is on. They also begin to flash when the player is out of lives.
We also love that you can choose your weapon for the gun without interrupting the game.
Like we mentioned in the first impressions, the fact that this set doesn't require any vests is a game changer. Laser tag vests can be bulky, and it might be hard to fit them onto tiny, eager kids who just want to get out and play.
The guns' built-in sensors are located on the side of the barrel. There have been very few complaints about the sensors being defective.
One note we have is that we wish that Dynasty Toys would offer more information regarding the range of the guns.
Laser X
The Laser X laser tag set clearly states that their guns' shoot up to 200- feet. That's a pretty decent distance, especially for how affordable they are.
You would be able to play in a very large backyard with these guns and never get out of range. Players might even enjoy taking them into a forest or other natural environment that's more spread out!
Each gun, or "blaster" as Laser X called them, has a Blast Power Indicator so players can keep track of how much ammo they have left. We appreciate how the product goes all the way in selling a space-themed laser tag experience, and we imagine kids would love it, too!
The only feature we have questions about is the wire-attached receivers. Other products don't seem to require any wires, so why does this one? However, we suppose that as long as the receiver and gun are being held by the same arm, this shouldn't cause too much trouble.
While Laser X doesn't specify if their products are compatible with one another, some reviews suggest that they are. You can also buy the Laser X Tower Toy to add to your laser tag experience. Use it as target practice for Capture the Flag and more!
Laser X Tower Toy, Multicolor
Blast your opponent's Receiver Vest from up to 400' away - Does not use Laser. Infrared Beam is NOT Visible.
25 Shot Rapid Fire - Haptic Feedback (Blaster Vibrates) when you are hit!
Super-Fast Reload - Plug in headphones and hear the Laser X Soundtrack and Sound Effects.
Customer Reviews 
What are people saying about the two products? Let's find out!
Dynasty Toys
Four and five-star reviews make up 84 percent of the product's rating, which is quite high. Generally, people seem to be pretty happy with what they received.
The set is easy to set up and does a good job at keeping kids entertained. Many customers have noted that this set makes a great gift since it's affordable and works well for all ages.
There have been a couple comments on how well the robotic spider works. One customer received the little blue bug with its leg broken, but this didn't stop them from giving the product a five-star rating. Another customer thought the spider was the best part of the set.
One thing to keep in mind is that each gun requires four AAA batteries, which customers were keen on relaying to any prospective buyers. That means you'll need at least 12 AAA batteries to start playing!
Laser X

People have been pleased with the Laser X laser tag set. 82 percent of the reviews are at least four stars, and the comments are generally very positive.
Parents looking for easy fun for their children are this product's main customers, and they have been quite happy with what they received. Children from four- to 13-years-old have all enjoyed playing with this set.
There have been a couple of accounts of one of the guns breaking shortly after buying. However, this doesn't seem to be something that happens often.
There have also been complaints about customer service, but as far as we can tell, not many customers have needed to contact the company.
Safety
Both products use infrared lights for tagging. Laser X makes a point of specifying that their toys are safe for children eight and over. They state their guns work "with zero-injury light [that] can not harm the children and players and light emission that won't hurt their eyes."
Playing safe is always the number one rule in laser tag, so we appreciate that they specified this.
In Conclusion 
In conclusion, the biggest difference between these two sets is their features, specifically the vest/receiver component and the target practice spider. If you like how cool the Laser X set looks and don't mind its receiver, that set might be the better choice for you. However, if you want to practice your aim with a fun bouncing blue bug, go for the Dynasty Toys set!
Both sets are rated similarly, both with around 400 reviews. Overall, customers have been happy with their purchases.
Which one do you like the sound of the most? Have you tried either or both of these products? What did you think?
We'd love to hear back from you!
Have fun, and stay safe!