1. Lazer Blaze
Location: 4121 Shelbyville Rd, Louisville, KY 40207
Contact Number: (502) 833-7047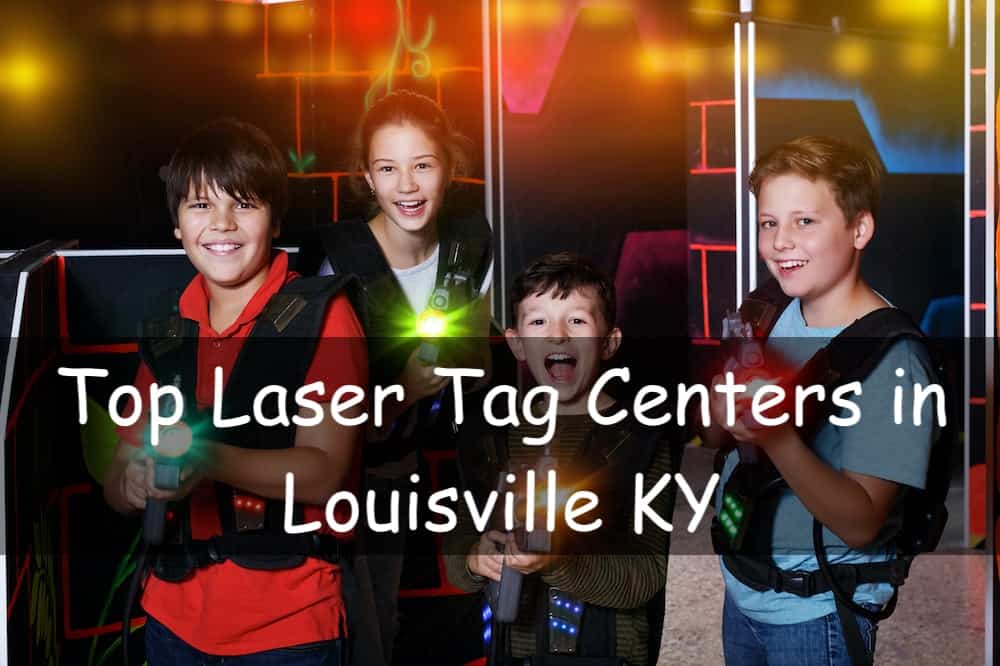 Website: https://www.lazerblaze.com/
Videos:
When people think of Louisville, one of the first things that come to their mind is sports. Louisville is certainly a very dynamic city. That's why it's no surprise that there are several great laser tag arenas around here.
One of the best of the bunch is Lazer Blaze. Located at the heart of Louisville, this arena has everything you want from laser tag.
For one, it is one of the biggest laser tag arenas in the region. Lazer Blaze offers you, your family, and your friends, a 9,000 square foot battleground. There's enough space for up to 40 players at a time!
Not only is it big, but it is also complete with lights, effects, and obstacles. It is a labyrinth of walls where you can chase or run from your enemies. The multi-leveled battlefield adds a lot of strategy to your games as well.
The arena is cosmic themed. You'll feel as if you're stepping into outer space when you're in here. You're going to feel like you're at war with some extraterrestrial creatures.
The laser tag will give you all the entertainment you need. But if you're looking for more, Lazer Blaze also has a lot of other games to enjoy. You can enjoy anything from golf to bumper cars here.
That's why this is an amazing place for parties and events.
2. Xtreme Laser Combat Arena
Location: 3101 Pond Station Rd, Louisville, KY 40272
Contact Number: (502) 609-7051
Website: https://www.xtremelasercombat.com/
On the outskirts of Louisville is another great laser tag arena. If you're looking for a real battlefield experience that is geared more towards adults, check out Xtreme Laser Combat Arena.
It truly is Xtreme. At 17,000 square feet, this arena is an enormous one. There are a lot of places you can run and hide. Here you will get a taste of what modern warfare is like.
A good laser tag arena will not be complete without sounds and effects. At Xtreme Laser Combat Arena, you're sure going to be immersed in these. It has all the lights, sounds, and smoke you'll ever want.
Of course, kids are welcome here. But this is not your traditional "kiddie" laser tag arena. This is a huge arena with real elements that adults will love. So get ready to spend hours in almost real combat.
If you're having a party, there are party rooms for you as well. Here you can rest in between missions. It's the perfect place to unwind before the next battle begins.
3. Malibu Jack's
Location: 1915 S Hurstbourne Pkwy, Louisville, KY 40220
Contact Number: (502) 883-0380
Website: https://www.malibujacks.net/louisville
Video:
Though you may be miles away from Malibu, Malibu Jack's has brought a taste of it all the way to Louisville. Malibu Jack's is an indoor theme park that is packed with one thing: fun.
Here, you will find a huge theme park with a lot of attractions. There are bumper cars, go-karts, golf, virtual reality, and more. But that's not why you're here, is it?
No, you're here for laser tag. The good news is that Malibu Jack's also offers laser tag as well. It isn't their main attraction, but it is still one of the best ones around.
The thing about this laser tag arena is that there are so many ways to get points. Aside from being a free-for-all, you can also complete bonus missions. When you accomplish these, you'll get a better score.
The arena is quite big as well. As many as 25 players can play at once. So get ready for a lot of running and shooting.
There are advantages when a place isn't dedicated to laser tag only. One of these is food. At Malibu Jack's, you'll find restaurants that serve mouth-watering dishes. So when your hunger for laser tag is filled, you can proceed to fill your stomach as well.
4. Games2U
Location: Louisville, KY
Contact Number: (800) 714-2637
Website: https://www.g2u.com/
Videos:
As always, there are two ways to enjoy laser tag: go to an arena or rent the equipment. All residents of Louisville will be happy to know that there is a great rental company here. This is Games2U.
That's why at your next party or event, bring out the laser tag guns! Games2U rentals allow up to 20 players at a time. This way, everyone can get involved.
Thanks to Games2U, you won't have to build a battlefield on your own either. This is because they also bring obstacles to enhance your games. This way, you can take cover from enemy fire, or ambush your opponents when they come near.
Games2U can turn your party from an ordinary one to one that is packed with fun. It is sure to keep everyone, both kids and adults, entertained for hours.
And there's more! Games2U also has a lot of other entertaining games you can rent. You can go for anything from hamster balls and capture the flag, to candy cannons and video games.
That's why if you're looking for ideas for your next party or event, check out Games2U. Their laser tag is something that everyone can enjoy.