Laser tag is one of those enjoyable group activities that has grown in demand for the past years.
Many businesses, especially in large cities, have opened up laser tag centers or added this activity to their existing gaming attractions and services.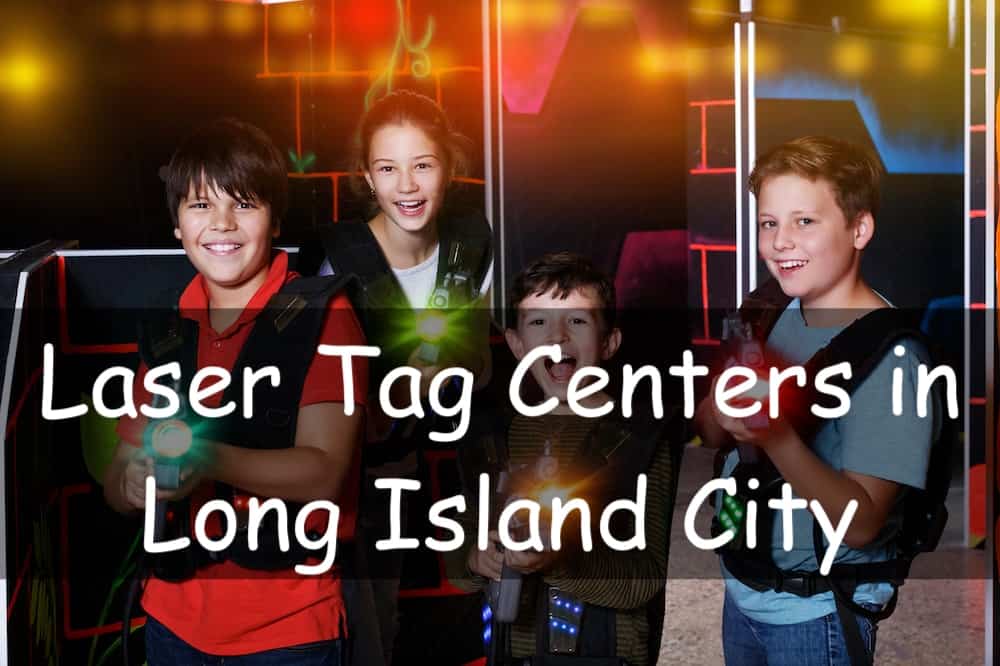 In a large area such as New York, there are numerous places that offer laser tag activities.
The following list of laser tag facilities is all based in Long Island City or near that vicinity.
1. Indoor Extreme Sports
Location: 47-11 Van Dam St, Long Island City, NY 11101
Contact Number: (718) 361 – 9152
Website: https://indoorextremesports.com/
Indoor Extreme Sports offers plenty of activities ranging from paintball, archery, axe throwing, virtual reality, escape rooms, and laser tag.
So if you want to try different kinds of sports as well as laser tag, you're definitely going to have a blast here.
What's awesome is that they have their own spin-off on laser tag. Aside from the usual arena laser tag, they also have black ops laser tag, and zombie laser tag.
If you're having doubts about what the experience will be like, you can count on the reviews given by the actual clients. Ratings on Google and Yelp are high and it looks like most of the customers had a great time playing.
Their arenas can cater to many players. In fact, they have promos for 8, 10, and 12 players depending on the kind of laser tag option you want to play. You can always add more players for a fee.
As for their laser tag equipment, you can be sure that they're very good quality and even realistic. Their black ops field in Long Island City is an impressive 8,000 sqft!
If you want to see the players in action, Indoor Extreme Sports actually have a Youtube channel. Their Black Ops Laser Tag game can be seen below.
2. GameTruck
Location: Long Island
Contact Number: (917) 327-8700
Website: https://www.gametruckparty.com/
The unique thing about GameTruck is that they bring their laser tag services to you! As long as you're in the Long Island area, you can book their services.
It's great for parties, get-togethers, team-building activities, or even a simple weekend with friends and family. Best of all, it's completely stress-free because they'll do the planning and setting up for you.
Just make sure you have a large enough area to set up the arena, your front yard, backyard, or even the park will do. With a variety of obstacles of different shapes and sizes, players can have a more challenging and fun experience.
In addition, the lightweight blasters are guaranteed to be accurate and have a range of 300 ft. With no vests, there's no need to worry about feeling constricted.
As for the games, you can opt for 3 kinds: Last Team Standing, VIP, and Infection. Different games and objectives will keep the players on their toes!
Also, if you're looking for other activities, they also have video game parties and gameplex. There's definitely something for everyone of all ages.
The short clip below shows how much fun kids are having with GameTruck's laser tag services.
3. Laser Kingdom
Location: 133 Milbar Boulevard, Farmingdale, NY 11735
Contact Number: 631-694-6148
Website: http://www.laserkingdoms.com/
Impressively, LI Press awarded Laser Kingdom 1st Place for Best Interactive Game Center in 2012. In addition, their reviews on Google are pretty good.
High tech facilities and full party packages are a few of the things you can look forward to in Laser Kingdom. The immersive experience is enhanced with such a well-designed arena and state of the art blasters.
I would definitely recommend this place if you're throwing a party with many guests. They have a party promo where you can have 3 games of laser tag, a private party room, a host and a laser tag referee.
You'll also have pizza, ice cream, cake, beverages, invitations, candles and paper goods included in the promo. Unfortunately, the party length is limited to only an hour and a half.
Laser Kingdom also hosts events of its own. As of today, there are 3 kinds of events; of course, these are subject to change at any time.
My favorite is Pizza Night because you can play unlimited laser tag and get free pizza and beverages; of course, each person pays a fee. V.I.P. Mission Pass and Friday Players Night are also great events where players can get a good deal to play laser tag.
Still, if you're simply looking to play laser tag, this place has a terrific playing area. With awesome lights, barricades, and spray-painted walls, there's a sense of excitement that just washes over you.
4. Q-ZAR
Location: 151 Voice Rd Suite 1, Carle Place, NY 11514
Contact Number: 516-877-7200
Website: http://www.qzarny.com/
This laser tag arena is near Roosevelt Field Mall making it easy to find. Just like other gaming facilities, Q-ZAR is terrific for parties, get-togethers, and team-building activities.
Visually, the arena is definitely immersive, especially because it is black-lit. It's also a spacious 4000sqft battlefield.
You can have up to 40 players in the arena; that's 20 players for each team. With that many people, you're sure to have an exciting time trying to topple the other team.
A variety of game options will keep the players feeling excited. They list Energize, Supercharge, Solo, Eliminator, Stun, and Battlefield in their available options.
Of course, they also serve food and beverages. Customers can also get laser tag party favors as souvenirs, too!
After a good game of laser tag, you can also check out their arcade where they have a good selection of games. Air hockey, skee ball, shooting games, racing games, and other arcade games are available for playing.
With almost 300 customer reviews on Google, it's amazing to see that they have a high rating. While this shows promise, it's also better to see it with your own eyes, so check out their video below.