Going out with friends and family is fun, but planning activities can be a nightmare. While eating out, going to the mall, and seeing a movie are standard practices, it just gets tedious.
It's only natural for everyone to want to experience something new and exciting. For this reason, entertainment centers are great, especially ones that have active social games like Laser Tag.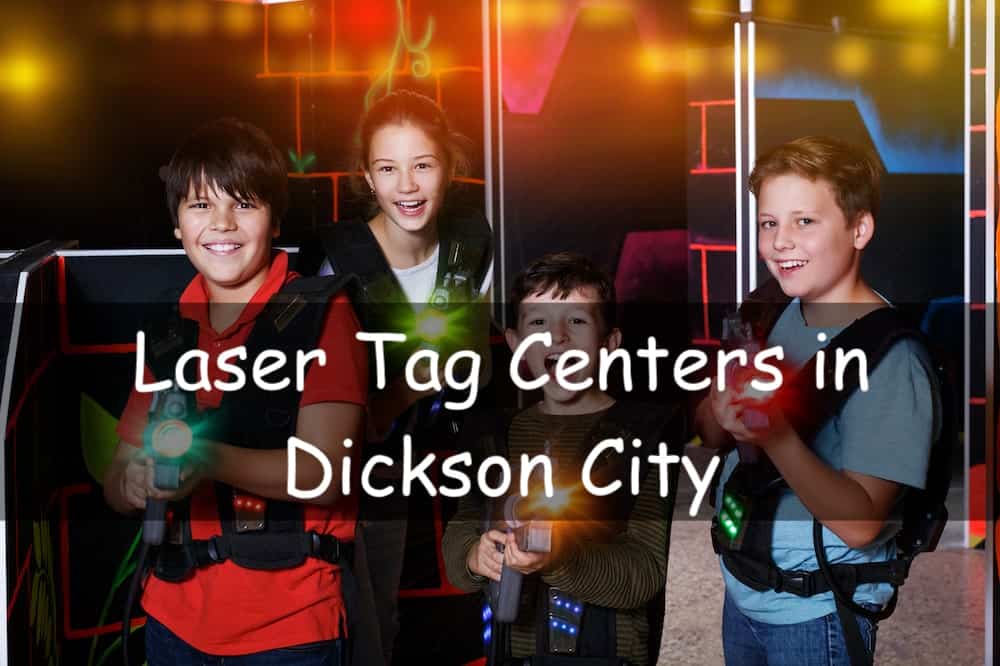 If you're in Dickinson City or the surrounding area, make sure to check these places out. You won't regret it!
1. Dickinson City Laser Tag
Location: 854 Enterprise Street, Dickson City, Pennsylvania 18519
Contact: (570) 382-3078
Website: https://dicksoncitylasertag.com/
At the top of the list is Dickinson Laser Tag because of the rave reviews it has received from many customers. I'm highly impressed that it's gotten a perfect 5-star review.
Their clients were happy about cleanliness, inexpensive prices, and just how fun, unforgettable and exciting their experience was. They even praised the friendly and kind staff!
According to their website, they've been running this business for 18 years and it looks like they have been very successful at it. Aside from Laser Tag, they also have rock climbing, arcade games, and billiards.
They pride themselves with their top-notch facilities, customer service, and cleanliness. All of these are vouched for in the customer reviews.
I definitely appreciate that their claims on their websites are consistent with the experiences of many customers.
Their 4,300 square foot arena is just stunning and it really reminds me of "Legends of the Hidden Temple". The design, colors, and use of black lights are mesmerizing and will definitely make playing a lot more enjoyable.
2. Luzerne County Paintball
Location: 1082 Wyoming Ave, Wyoming, PA, 18644
Contact: (570) 693-0580
Website: http://luzernecountypaintball.com/
If you want to play Laser Tag and also try out Paintball, Luzerne County Paintball is probably the place for you. This place is great for all kinds of parties, team building activities, and open play.
For groups, it's best to contact them via email or phone call. Their private laser tag group rates also include a birthday cake!
I also appreciate that they allow customers to bring their own food for parties. But they also offer catering services, just make sure to give them a call in advance.
For laser tag, they can accept a maximum of 20 people. So players can alternate between playing and resting or snacking.
While there are mixed reviews for this entertainment center, most reviews are positive. Specifically, customers were happy about how inexpensive it was to play and how they accepted coupons!
Read more: Wowwee Laser Tag Set Review
3. Costa's Family Fun Park
Location: 2111 Route 6, Hawley, PA 18428,
Contact: (570) 226-8585
Website: https://www.costasfamilyfunpark.com/
If you're looking to spend the whole day doing all kinds of activities, Costa's Family Fun Park is probably the best option for you. Unfortunately, they're currently closed but they will soon reopen by May 2020!
Aside from activities, they also offer great food in their snack bar. And if you're planning to stay for a few days, you can stay resorts, hotels, motels inns, cabins, and B&B's. All of which are featured on their website.
By the time the park reopens, you'll expect to see various attractions such as go-karts, miniature golf, waterslides, bumper boats, children's playland, driving range, batting cages, arcade games, and laser tag.
Their laser tag games are inexpensive and are highly recommended by the customers who gave their reviews.
To be safe, they have a rule that players should be 6 years and up.
But it doesn't mean that kids below 6 can't play. As long as their parents wear the vests and keep an eye on them, they're good to fire the blasters on their own.
The arena makes use of fog machines, blacklights, and glow in the dark elements.
Laser tag is all about adrenaline rush but a terrific arena design also contributes to the overall unforgettable experience.
4. Warehouse 42 Laser Tag
Location: 521 Church St, Honesdale, PA 18431.
Contact: (570) 616-0660
Website: https://www.warehouse42.net/
Previously known as Combined Forces, Warehouse 42 is terrific for laser tag, and archery tag. Their lobby is great for parties and there are even air-hockey tables.
They also host special events all of which you should look out for on their Facebook page, in case they have special promos.
This entertainment business has been well received and has a terrific rating on Facebook and Google.
Customers loved the clean and inviting atmosphere, many even expressed their desire to go back soon! Their laser tag arena's layout is also 4300 square feet and it's very well set-up, making for a great laser-tag tournament.
They make use of Battle Rifles and wireless headsets, which is a unique addition to the traditional laser tag game. If you don't enjoy using a vest, this is probably your preferred place to play.