Laser tag accessories and games are the new booming generation of toys in the world of games. The greatest thing about them is that they're not limited to a specific age group and everybody could enjoy them.
There's a wide range of accessories that you could buy to add to your laser tag toys to increase the fun and competition with your friends.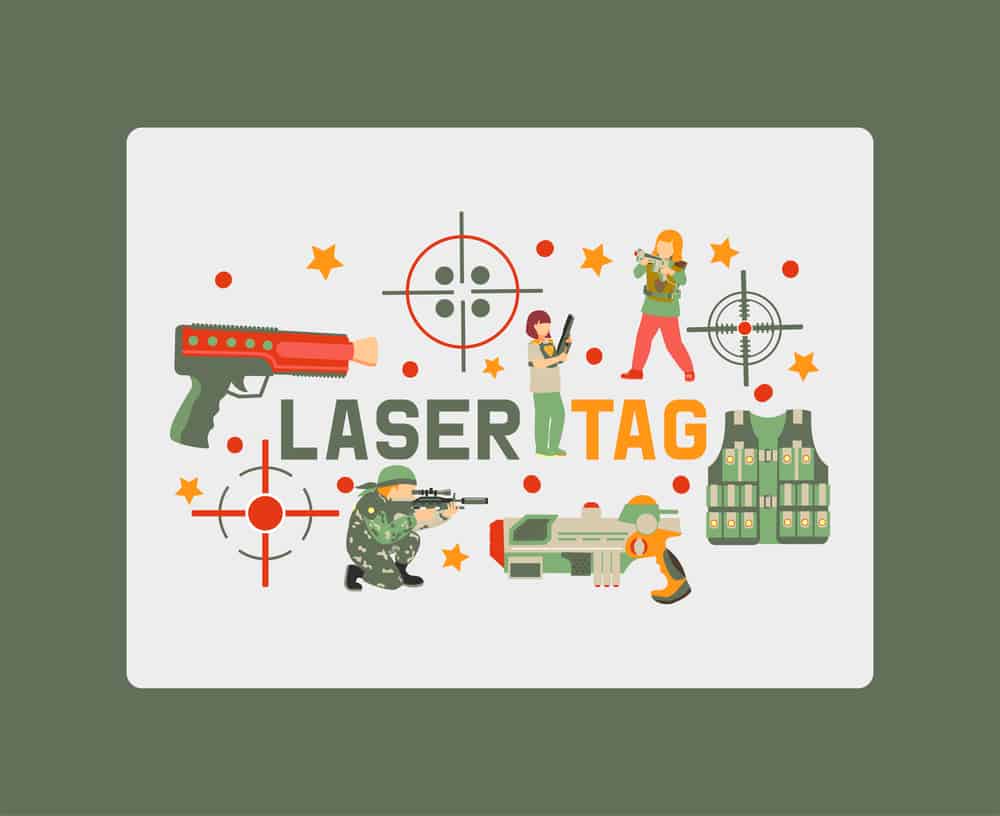 One could simply have their own arcade at home!
We'll be reviewing a few of those accessories to give you an idea of which to purchase for your laser games.
Invalid table id.
The 8 best accessories that make your next games funnier
You don't necessarily have to hit the laser arena to play a decent laser game with your friends. Getting the right equipment and accessories to your toys will be even more fun playing at home!
Check out the below recommendations that we've gathered for you.
1. BUNKR Inflatable Battlezone Battle Royale Set
The BUNKR Royale Set is a 4-piece set that's compatible with Nerf, Laser X, X-Shot and Boomco.
Having this set is going to take your battle to another level, and transform your current surroundings to a real-life battlefield.
The set could be placed indoors or outdoors. Make sure you check the space available for storage beforehand.
What We Like
Easy to inflate and deflate
Water base makes it stable on windy days
Waterproof material that could be used in water fights
Suitable for Nerf birthdays
2. MEHOFOTO Laser Tag Party Backdrops Photography
To complete the arcade vibe to your home party, this would be a great decorating addition.
Set up a corner for your kids for souvenir pictures with their friends to make the day memorable! Once you switch off the lights and switch on the backlight, the words will glow!
We love that it could be also used as a wallpaper, table cloth, curtain, and party/occasion background.
What We Like
Thin vinyl material which makes it easy to store
Light in weight
High resolution and vibrant color
Easy to clean
Comes in many themes for different occasions
Could be customized by order
Durable material
3. POP Parties Laser Tag Brights Invitations
To have a party, you must have invitations to it! Kids love creative invitations, especially for theme parties.
These invitations come in a dozen double-sided cards, envelopes included. The cards include spaces for the invitees' names and the location of the party and contact person in charge.
What we really like about these cards is that they don't have to be used specifically for a laser tag birthday party. They could be used for any other event as well, like a game night or so.
What We Like
Non-folding, neat-looking, flat invitation cards
The cards are ready to fill in
Comes with envelopes
Good value for money
4. Recoil Laser Combat- Frag Grenade
Sale
In order for this accessory to function, a Recoil Laser Combat Starter Set is needed first. The Recoil Laser Combat is a part that gets attached to the main toy, which is the starter set, or the gun itself.
This accessory is particularly cool as it gives you the feeling of buying a new toy altogether just when you were starting to get bored with yours.
To get this accessory to fully function, with the sound effects and all, you need to download an app for it. Otherwise, it'll only blink.
It'd be best used on a soft surface, like grass or a carpet, as playing with it involves throwing it around and it'd break if thrown on a hard surface.
What We Like:
Has 3-D sound effects which give the feeling of a real battle
User-friendly mechanism
Durable for long term use
Has a time-delayed virtual explosion which allows a safe deployment
Adds a new dimension to the game
5. SLT (USA), Inc. – Silverlit Ultimate Laser Moving Target Challenge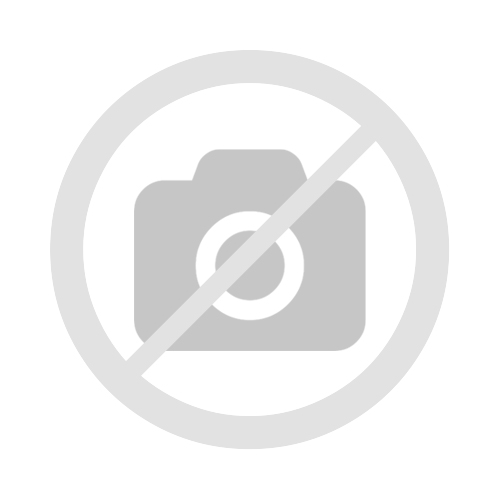 This is a flying target game, which could be pretty exciting and challenging for younger kids. The game involves a lot of running around and chasing as the target flies around and the kids try to shoot it.
Once fully charged, the target can fly for 4-5 minutes.
The box includes a laser gun and a flying object that gets targeted at using the laser gun. The gun produces harmless infrared light, which causes the flying object to fall after 5 direct hits.
What We Like
Has harmless infrared light
Involves a lot of chasing and running around
Small in size, so doesn't require big storage space
Safe to play indoors
Suitable for kids older than 5
Concern about laser tag safety? Here's the answer!
6. SHARPER IMAGE Two-Player Electronic Laser Tag
Now this one's an interesting and fun one! The pack has two sets of laser blasters with point tracking and you'll need 3 AAA batteries for each blaster.
The blasters have vibration, sound and light effects which make the whole experience a fun one.
It'd save you the hassle of having to go to the arcades for the arcade laser tag game, and even better, you won't be needing to wear safety vests anymore for playing it!
The game gets pretty competitive, as each player has 6 lives per game and gets to shoot 5 times each reload.
The laser blasters have light indicators with different colors that keep the players on track on how many lives they have left.
What We Like
A game for two players
Safe infrared laser beam
Suitable for indoor and outdoor playing
Ages 6 and above will enjoy it
Designed with a firm grip to avoid accidents
7. DYNASTY TOYS Robot Bug
This is an electronic moving spider toy. The spider moves around quickly, gets shot at and flips over. Anybody could play with the Dynasty Toys Robot Bug.
Of course, you have to make sure you're using the toy on an even surface.
You could purchase several of those and play in groups or as a family and enjoy competing with each other with the little bug robots.
The bug doesn't require batteries, so you don't have to worry about regularly changing them. We think it's missing a light indicator for charging life, but other than that, it's pretty awesome!
What We Like
Small in size and doesn't require large storage space
Compatible with any laser gun, not just Dynasty laser guns
Comes with a USB charger
One charge lasts for a long time before needing to be recharged
Very responsive customer service if you have a problem with your bug
8. SpyX / Lazer Trap Alarm
SpyX / Lazer Trap Alarm – Safe Laser Alarm Toy for Spy Kids to Protect Stuffs. Invisible Infrared...
Protect Stuffs Tool for Junior Secret Agent: The spy toy set includes 3-piece lazer beam trap. Create a custom invisible barrier for spy kid secret mission.
Personalize Trap for Spy Kids: Adjustable up to 360 degrees motion alarm toy to build custom traps around your valuables.
Customizable Motion Alert: The spy alarm toy kit can switch to either Sound or flash light alert when invisible barrier is passed - alerting Jr. Spies of intruders.
Saving the best for last! This game is an invisible beam barrier and alarm spy to protect your valuables. Awesome addition to your SpyX gear collection, we'd say!
This one is a game with a real feel to kids and they love it. It provides them with a feeling that they're protecting their personal stuff from their siblings or parents, with a sense of adventure to it.
What We Like
Customizable beam trap
Beam trap comes in 3 pieces that are adjustable up to 360 degrees
Customizable alert; either alarming sounds or flashing light
Almost like a real trap
The detectors are very sensitive and don't miss anybody crossing them
Invalid table id.
What are the Benefits of Playing Laser Tag?
Believe it or not, there are many benefits to playing laser tag! Here are some of them:
Building Communication and Teamwork Skills
Most games involve creating teams and working towards achieving a goal. The idea of teams forces the players to communicate and cooperate together to achieve their goal against the opposite team, hence improving both their communication and teamwork skills.
Also, it introduces a great chance of meeting new people.
Sportsmanship
This term means that it trains players to accept losing sometimes, and not being what we call a "sore loser".
Naturally, any game in the world allows players to have only one winner!
Players end up accepting their losses in a good manner, without even noticing, as it's basically the nature of the game.
Improves your Fitness Level
Yes, laser tag is considered to have a low impact on the body, however, it does involve a lot of moving and action.
Chasing around and hiding from the enemy, as well as preventing yourself and your team from being hit, are all actions in the game that require you to move around and get your heart rate up.
Creating Memories
Because the game involves a lot of action, very often would a funny incident happen that you'd always recall with your friends later on.
Moves Children Away from Screens
Nowadays, children's best friends are all devices that involve staring at a screen! iPads, laptops, tablets, Xbox, and so on, have become our worst enemy and their best friend!
To finally find a game that's as entertaining and challenging, and even better, involves a lot of moving around as laser tag game does, is a great thing!
Wrapping Up
Laser tag games aren't only fun and challenging, but also beneficial and involve a lot of activities for both children and adults.
Of all the products we reviewed today, we especially loved the SpyX / Lazer Trap Alarm the most!
We like the idea of it because it almost feels too real, and the laser is sensitive to anybody trying to cross the trap, which makes it even more exciting!
If you have children of different ages who are always fighting because of the privacy issue especially, this is a great option.
If the Spy/Lazer Trap Alarm set is out of your price range, then you could go for the DYNASTY TOYS Robot Bug. This electronic spider toy is super exciting and could be enjoyed by all family members.
You could even purchase several of those bugs and compete with each other on who's bug wins! One of the greatest things about it is that it's compatible with any laser gun, so you could use it with any that you already have.